So life has gotten in the way of me posting my GFR poll but here it is with one regular season game left, next weekend's Army vs Navy game.
Since I last posted teams have dropped from the unbeatens but TCU, Oregon and Auburn.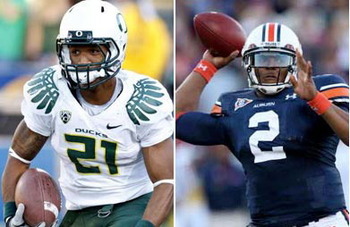 Here are is the top 10.
1. Auburn
2. Oregon
3. TCU
4. Boise State
5. Ohio State
6. Stanford
7. Wisconsin
8. Oklahoma
9. Oklahoma State
10. Arkansas
Complete Poll