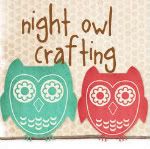 HOO ARE YOU?
Here are this week's question?
1. If you could add one room to our house, what would it be?
2. How many pillows do you sleep with at night?
3. What is the best costume you've ever worn for Halloween?
4. If you could erase one item off the face of the earth, what would it be?
5. Where do you do your best thinking?
MY ANWERS
1-just one? Well I want a bigger man cave, but another bed room.
2-sleep with 3 usually, have one as a squeezy pillow
3-When I was 5 I was a dice. Mom made it. In college I was Sting, the wrestler, took an hour to paint my face.
4-Bin Laden, that fucker!
5-Usually at night laying in bed before I go to sleep.